October Newsletter, 2020
With the end of the year in sight, it is a jarring realisation that the past 12 months have completely changed the Community Services sector in ways that we could not possibly have imagined.

The strength and resourcefulness we have seen from our members has been humbling, and as a result, has kept us motivated to providing and producing anything we can to try and keep your organisations above water, as best as we can.

CMSolutions has been treading water along side you, and as restrictions begin to be lifted, and Jobkeeper starts to be rolled back in, we can start to feel like we might have solid ground beneath us again soon.

Well done, Members.
CMSolutions: Your trusted partner, providing the safety net in the tough times and peace of mind at all times.
Jobkeeper 2.0
The Taxation Commissioner has advised that eligible employers will have until the 31 October to make any top ups for eligible employees for the first two fortnights in the JobKeeper 2.0 extension.
Keep an eye on the post, because membership renewals are coming soon!


2020 Memberships are expiring soon! Rejoin before 31 December 2020 to make sure you are covered for everything 2021 may bring!
Early Childhood Teacher (ECT) Qualification Changes
From 1 January 2022, an educator will need to hold an Early Childhood Teacher (ECT) qualification on the Australian Children's Education and Care Quality Authority (ACECQA) approved list to be considered qualified.
If you have an educator working towards your early childhood teacher (ECT) qualification, they will need to have completed a qualification required under the National Quality Framework (NQF) by this date
Extension of JobKeeper provisions under the Fair Work Act
The legislation to extend the JobKeeper scheme passed Parliament on the 1 September 2020 and as part of this the JobKeeper provisions under the Fair Work Act were also extended with some changes.


The extended provisions changes came into effect from the 28 September 2020.
These provisions are in place until 28 March 2021.


With the JobKeeper scheme helping employers who have been significantly affected by coronavirus to keep paying their employees. It allows for some employers to access increased flexibility to help manage their business by using the JobKeeper provisions under the Fair Work Act.
Dear Mind
Some people call it resilience. Some people call it grit. But whatever you call it, improving your mental wellbeing is the best thing you can do to unlock a happier life.
Your
mental wellbeing
is the unique way that you handle your emotions, respond to stress and also your general outlook on life. Having a healthy sense of
mental wellbeing
has many benefits. It lifts your mood, promotes resilience in difficult situations and helps you get the most out of life. It doesn't matter who you are, where you live or how you're feeling – taking a few moments for yourself each day will help you be a happier and more resilient you.
Community Management Solutions offers training in a wide variety of business, management and health and safety areas.
The key focus of our training is to improve on the job performance, by improving knowledge and skills in a given area.
We can tailor training to the specific needs of your organisation.
All training can be delivered in-house, on site or remotely!
Deliver the results that you are looking for;
Encourage recipients to actively use their new skills;
Customise the training to suit your unique business environment.
Training currently available…
Leadership & Teambuilding;
Management & Committee;
Recruitment & Selection;
Work Health & Safety;
Workplace Bullying;
Sexual Harassment;
Discrimination;
Employee Management;
Payroll/Bookkeeping services
Contact the CMSolutions Team today on 1800 007 110 to organise your next training session.
What does HR recommend to ensure you have a 'Very Merry Christmas Party'?
It is important for all employers to ensure that their requirements in relation to safe and appropriate behaviour at the Christmas functions are communicated to all employees at the earliest opportunity.
We've put together a handy checklist to ensure your employees stay safe, this silly season.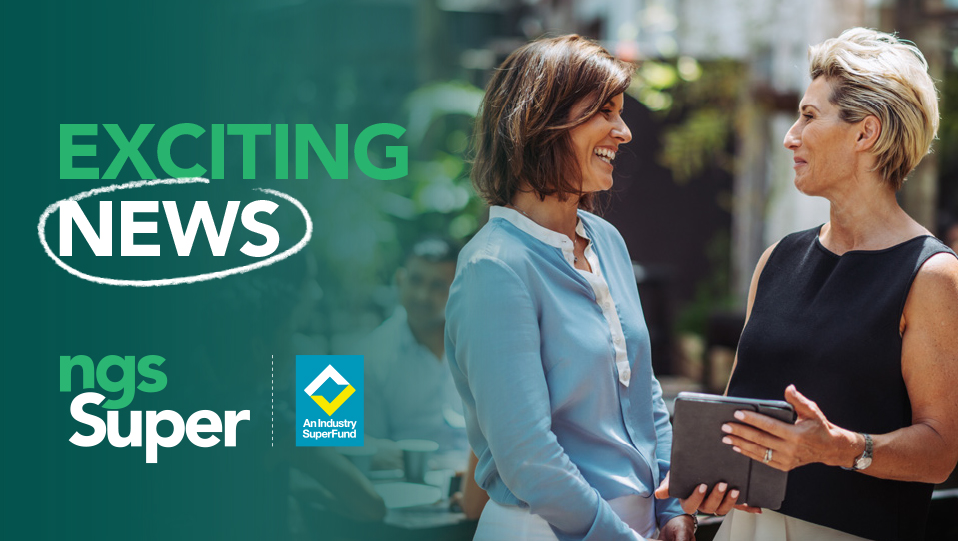 NGS Super and Australian Catholic Super announce plans to merge to create a bigger, better fund
NGS Super has recently announced plans to merge with Australian Catholic Super to create the largest, most inclusive superannuation fund in the education and community sector.
The natural synergies between the funds make it a great opportunity to combine the strengths of both into a truly national, all-profit-to-members industry fund, which will have $21 billion under management and over 200,000 members.


The merged fund will help to secure the financial futures of all members, providing even better personalised service, as well as the wider investment opportunities that come with more diverse assets under management.


You can also contact our helpline on 1300 133 177, between 8am and 8pm (AEST/AEDT) Monday to Friday.
New transport safety requirements
From 1 October 2020 all early childhood services that offer or arrange transport for children must have a dedicated transport policy and procedure under the National Regulations. Services can refer to detailed guidance on transport safety measures on the department's website to ensure they are ready to meet the new requirements. Read more.
Related:
Results from the department's recent transport audit have highlighted the important role Queensland's early childhood services play in transporting children safely.
Your Opinion Matters

Take our 3 minute survey.