FEATURED ARTICLE THIS MONTH
Welcome to our first newsletter for 2020
We hope you enjoyed your break over Christmas (which now seems so long ago...) and had a great start to your year.


It has not been the best Christmas or start to the New Year, for Australia, but hopefully the year will improve for everyone.


If you are a new committee member welcome and if you need any assistance, please give us a call.


The CMSolutions team are all back on deck and have already been assisting a number of members with various employment and finance related issues.


Don't forget if you haven't renewed your 2020 membership, you have until the end of March 2020 to get it in, otherwise your membership will be cancelled.


We now offer direct-debit options for paying for your membership - enquire today about taking advantage of this new payment option.


We strongly urge you to retain your membership and the protections and peace of mind if offers.


All the best for 2020, let's hope we all have a successful year.
Enjoy our first edition for the year. Happy reading.
Are your details up to date

Quick and Easy, Update Today!
Staff Changes For 2020
In the next couple of weeks two new Staff Members will be starting with us, who will be replacing Sandra Terera and Shannon Passmore. We are sad to see them go, and we wish them luck in their new endeavours.
Handover Checklist for Outgoing Executive
With a number of members' AGMs fast approaching, outgoing committees should ensure that all their hard work is not lost. You can do this by making sure the handover process is performed correctly. Use our Handover Checklist to ensure all relevant information has been provided to the new executive committee. It is also recommended that the prospective committee member shadow the outgoing committee, attend committee meetings and work together on all tasks remaining for their term.

If you need assistance with your handover contact the CMSolutions team on 1300 007 110.
Early Childhood/ OSHC Services Committee Changes?:
Has your governing body or committee had a change in its membership?
Comprehensive
Article from the Office of Early Childhood Education and Care, on updating your details after a Committee changeover.
Blue Card Alert
To clear up a common misconception, Blue Card Services has communicated to CMSolutions that:

"individuals cannot commence their role until they have their blue card application has been approved.
Volunteers, students and *business operators must have a valid blue card before starting child-related work. Paid employees may start child-related work once their application has been submitted to us.
Applications are generally processed within 28 business days. However, applications are likely to take longer if the form is not filled in correctly or if information is returned as part of the blue card check"
*Including elected Committee Members
CMSolutions is regularly contacted with Blue Card queries and our Employment Relations team are happy to answer any of your Questions.
Contact us on 1800 007 110 or info@cmsolutions.org.au
Policies: What do we need?
What policies an organisation should have in place depends on the nature of the
CMSolutions recommends the following policies are key to have in place in the
Grievance Policy;
Fitness for Work Policy (Drugs and Alcohol, etc);
Discrimination and Equal Opportunity Policy;
Workplace Bullying and Sexual Harassment Policy;
Social Media Policy; and
Work Health and Safety Policy
If your organisation does not have these policies in place, contact CMSolutions for assistance on 1300 007 110.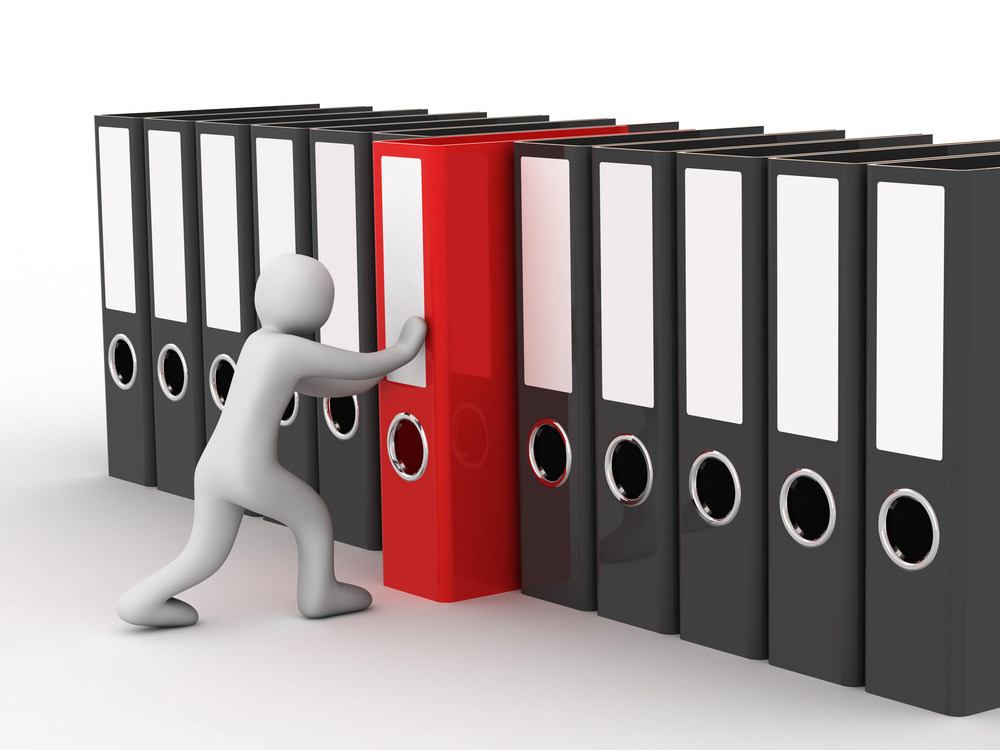 Get Ready For myGovID and RAM
myGovID and Relationship Authorisation Manager (RAM) will replace AUSkey at the end of March 2020.


This provides you and your Community Organisation a new, secure and simple way to access government online services.
CMSolutions' Bookkeeping and Payroll Service
Recently we have had more and more members asking us to help with aspects of financial management.

Our tailor made solutions take the pressure off Treasurers (making it easier to recruit and keep one) and allows committees to breathe easy, knowing all the right processes are being followed.


Whether you need timesheets and pays processed, full bookkeeping and accounting services, or BAS and committee reports, we can deliver a cost-effective and personalised service from as low as $150 a month!


Coronavirus Factsheets
There is an ongoing outbreak of novel coronavirus (COVID-19) in mainland China and around the world.

If you or your staff are a traveller from mainland China or think you may have been a close
contact of a confirmed case of coronavirus, special restrictions apply.

A collection of 'What you need to know' and 'Isolation guidance' information sheets are available for employers here:
https://www.health.gov.au/resources/collections/novel-coronavirus-2019-ncov-resources
Termination During Probation
We are often asked if an employer can dismiss an employee during the probation period. The short answer is yes; you can dismiss an employee during the probation period, however, there are still risks that you must mitigate.


There is something you must be aware of: The definition of "probationary period". When a new employee commences work, you are entitled to put that person on probation. This is at the discretion of the employer; typically between three and six months. This allows both parties to work out whether the position is right for the employee.


Generally speaking, it is relatively easy to part ways with an employee who is not working out during this "trial period."

However, a probationary employee still has certain rights.


There are a range of claims, other than unfair dismissal, that a former employee may be able to access, irrespective of their length of service.

One such claim is a general protections claim. An employee is protected from unlawful action taken by an employer in relation to the exercise of workplace rights, engaging in industrial activities and discrimination in the workplace. As an employer, you need to be aware that termination even during the probationary period, may expose the organisation to significant risk.


Once an employee raises a general protections claim, the onus shifts onto the employer to prove that adverse action was not taken against the employee because of workplace rights, but rather that action was taken for a valid reason.


Best practice of managing employees on probation is to treat them as you would any other employee. This means that if the employee is not performing or conducting themselves as expected, you need to raise the concerns, address them with the employee and record the issues.


You are also required to offer support to assist them in improving and give the employee a reasonable opportunity to improve.


Without taking these steps, if there are grounds, an employee can bring a general protections claim.


The less blind-sided the probationary employee is about the reasons for termination, the less likely it is that they will bring a claim.


Do you require support in this area? You aren't alone!
Contact the Employment Relations Team for advice - 1300 007 110 or
email info@cmsolutions.org.au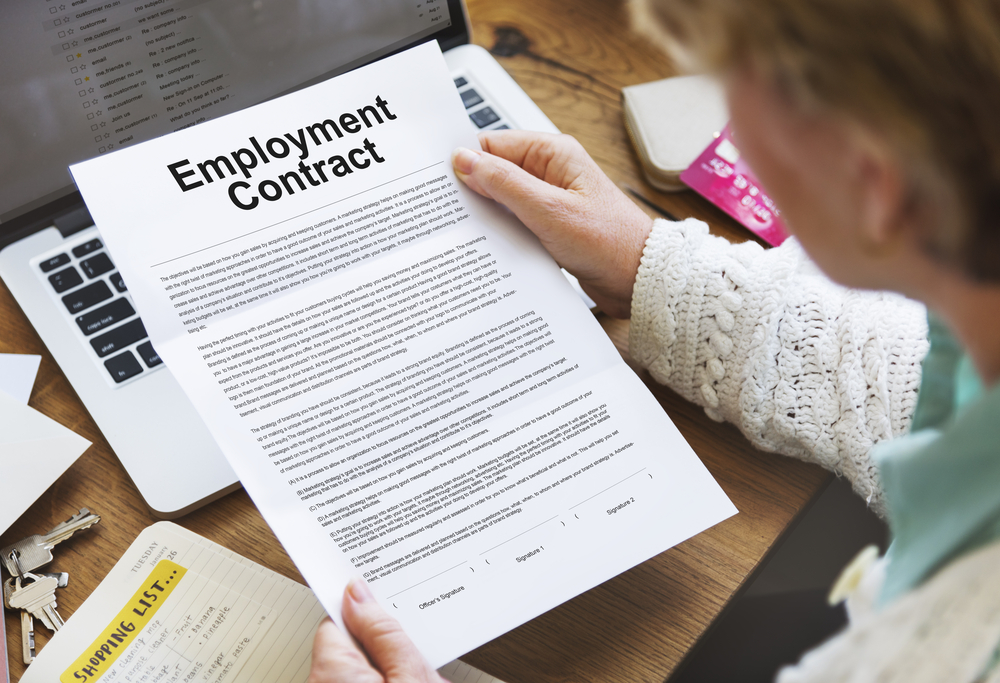 Family and Domestic Violence Leave
Employees are entitled to Family & Domestic Violence Leave. If you would like further information on this leave entitlement for employees, please contact the CMSolutions Employment Relations Team.


The Qld Government website has information, services and support for people impacted by domestic and family violence. Click on the following link for details.


Member Benefits: Acacia EAP

What is an EAP?

An Employment Assistance Program (EAP) is a confidential counselling service offered to employees by their employer to help them deal with personal or work related issues in a positive way. Your EAP involves short-term counselling to assist you in overcoming life's challenges and return you to a better state of emotional well-being.


For more information, call 1300 364 273 and mention you are a CMSolutions Member.
Grants
Grants for Bushfire Relief
There are a collection of grants that may be relevant to those affected by the current bushfires occurring across Australia.
If you have questions about each particular grant, make sure you contact the grant provider.
See the list, and find out more here.
Sunsuper Dreams for a Better World Program
Eligible to: Businesses
Funding Available: $5,000 - $15,000
Closes: 31 July, 2020
Sunsuper's Dreams for a Better World Better Business round helps small businesses make positive change in their local communities.


Community Child Care Fund Special Circumstances Grant
Eligible to:

Not-for-profits | Businesses
Funding Available: $0 – $4,000,000
Closes: Ongoing
The objective of the CCCF Special Circumstances Grant Opportunity is to support continuity of child care, in particular in disadvantaged or vulnerable communities, where service viability is affected by an unforeseen factor outside the control of the service.
Guild Insurance: Are these hoses worth thousands of dollars?
Imagine that you've closed your centre at about 6pm on a Friday.
Unbeknownst to you, later that evening water starts flowing from underneath one of the
bathroom sinks. As no one is there to see or stop this, it continues with water inundating the entire building. By the time you're aware of this on Monday morning, the building has suffered extensive water damage to the floors and furniture and mould has started to form.

Read More Here.
'I USE MY CAR FOR 100% PERSONAL USE'
Is a Novated Lease worth it?: A case study by National Salary Packaging