August Newsletter, 2021
Community Management Solutions welcomes you to our August newsletter
Since our last Newsletter we have had formal meetings with the State Education Ministers Office in relation to our engagement with our Government "Proposal".
Don't forget about the Brisbane area Show Holiday coming up. Check out the dates here along with other gazette show holidays!
CMSolutions office will be closed on the 11th of August for our Show day!
And as always if you have any questions, don't hesitate to get in contact!
CMSolutions: Your trusted partner, providing the safety net in the tough times and peace of mind at all times.
Employee Working From Home – Is a First Aid Kit Required?
There is an increase in the opportunities or requirements to work from home in particular during the COVID 19 pandemic.
Find out here what requirements may need to put in place.
Michele Lark has recently presented two seminars on The Role of the

Treasurer, one for P&C Associations and the other for Kindergartens & Community Organisations.




She speaks about the lingo, what your responsibilities are, good practice checklist and fraud.
These webinars are ideal for the Treasurer who is new to the role or a Treasurer who wants a refresh of what their role should entail.
View a recording of the Webinars here
Are your staff management procedures in order?
With the constant changes in our Industrial Relations and Employment Legislation, it can be hard for employers to keep up to date on what is needed for their employee records. An HR/IR Health Check helps you get all your files and processes in order!
So what is covered in the Basic HR/IR Health Check?

Review of employees' personnel files.
Review of employees' entitlements. This includes checking leave balances, sick leave, long service leave and checking and leave taken is recorded and the outstanding amount is correct. Ensuring pay slips are compliant.
Ensuring employees' superannuation is recorded and contributions paid.
Review of general requirements and employment documents.
Review of the organisations policies.
We also offer an Advanced HR/IR Health Check which includes what is covered in the basic audit plus...

Review of all employee wages.
Review of time and wages records.
Checking employees' leave entitlements are correct and calculate if required
Contact CMSolutions today if you have any queries.
CMSolutions staff Member Profile - Serena
Serena recently joined the CMS Finance Team in February with over 10 years experience in Business Services, working with a variety of clients from different industries. She is a Chartered Accountant who more recently worked for 3 years as the P&C Business Operations Manager for the primary school her 3 boys attend. She still volunteers her time as one of the Sub-Committee Treasurers (Uniform Shop and Bookshop) and enjoys working with the other parent/carer volunteers.
Serena's 3 boys keep her busy with sporting commitments which only seem to multiply as the years go by. She enjoys playing touch football, swimming and spending time at the beach with her family. She is currently looking forward to spending a few days with her extended family on Fraser Island these coming school holidays.
Changes to Single Touch Payroll -
1 July 2021

Recruitment is often performed in house, but this function is one of the most vital ones that any organisation can perform and the implications of running a flawed process or making an incorrect hiring decision can be extremely detrimental.
CMSolutions have numerous options available to help you with all your recruitment needs. We have an experienced recruitment team with many years of experience in all facets of recruitment.

We understand your industry, what constitutes recruitment best practice, and we can allow you to focus on other areas of your business and leave the recruitment process to us.We offer an executive recruitment process for senior roles, an all-inclusive fee for the recruitment of all roles and a special hourly rate for us to fill the gaps as required within your internal recruitment process.

The cost of a "bad hire" is rising, hiring mistakes are not uncommon with surveys suggesting that about 75% of managers have made a recruitment error and wasted valuable resources, time, and effort in the process.
Initial internal costs including the staff time spent on the process, costs to rehire and potential legal costs.
Hiring the wrong person can also have indirect costs to your organisation including issues with team culture, customer service, reputational costs, and productivity.
It is important to think of recruitment as in investment both short and long term. If you recruit well and the new person is working at full productivity you will see a return on your investment.
Please be advised that Kevin will be conducting a Recruitment Webinar in the near future. If this is of interest to you then please register your interest below.
So why not engage CMSolutions to assist you because we understand your market, understand the qualities that you are seeking in a candidate and have the expertise and experience to find the right person for the role.
Find out more about our services here
Advertisement - Industry Partner
Creating brighter futures
At NGS Super, we're committed to supporting our members. Our annual Scholarship Awards are designed to give six winners the funds to help them maximise their contribution to the sector and foster their professional development.
Each year, we award six scholarships of $5,000. Entries are open to all NGS Super members — whether as teachers, management or support staff.


Entries for this year's Scholarship Awards opened on 1 July and close on 31 August, so if you have an idea for a project or program that you think offers something special to education, get your application in now. All NGS Super members are eligible to enter.


NGS Super is all about brighter futures — for members first and foremost, but also for the sectors they work in.


NGS Super helpline can be contacted on 1300 133 177 Monday to Friday, 8am–8pm (AEST/AEDT).
CMSolutions would like to congratulate Andrea, from Rangeville State School P&C Association on being picked as our winner from completing our Survey in our last Newsletter.
Andrea, has been sent a $50 Coles voucher, which she is excited to receive. She is hoping to use the voucher to purchase stock for their coffee trolley. They have recently restarted setting up the coffee trolley to help build engagement with their parent community.
Check out the Survey below to be in a chance to win!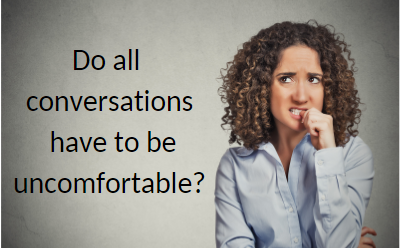 Find out the answer here, all with some tips
The canteen or tuckshop is usually your most significant business operation. Making it a profitable, viable concern can be difficult at best.


The Guide to Canteen and Tuckshop Management has been put together by canteen expert Jocelyn Ashcroft, combining her experience of 15 plus years working with all types of canteens into this comprehensive tool.
Covering topics such as healthy eating plans and line manager duties, this Guide helps get everything you need in place to successfully manage and run your canteen.
The Guide has over 70 templates including:

Menu tips;
Parent information sheets;
Food wastage logs;
Roster examples;
Food storage guidelines.
Whether you are running a small operation staffed by volunteers or a high turnover operation, this guide is a MUST have for your business.


We are currently offering a special rate for these Guides.
This offer will only last until our next Newsletter is issued in September.
Find out more by giving us a call or email info@cmsolutions.org.au
Have you changed your Software setting for Superannuation change?
10% Super Guarantee (SG) Rate applies to all payroll "paid" on or after 1st July so Payroll Software setup will have to be changed before any pay is processed to ensure the 10% is applied properly.


Ensure that all payroll systems are up-to-date and comply with Single Touch Payroll (STP) & superannuation requirements, these changes may not happen automatically.


Find out what you need to do here
Insurance - Are you Covered?
Now is a good time to review the level of insurance cover your organisation holds.
Do you know what's covered under your insurance policy?
Does your insurance policy cover all of your activities?
Is it sufficient for the assets you own and are responsible for?
If you carry stock is your cover adequate?
Do you need special cover for a fete or community activity?
Is your public liability cover adequate?
If you don't know the answers to these questions it's about time you contacted your insurer to find out.
Advertisement - Industry Partner

What do you need to have in your employee induction checklist?
An organisation who has employees should have in place an employee induction checklist for each one of their employees. We've attached the checklist below to assist you.
CMSolutions Testimonial from our member -
Drought Angels
"Drought Angels has been working with CMSolutions for almost two years. Providing our charity with HR Management & Consultancy Services, we remain focused on our core mission, safe in the knowledge that we are compliant and up to date with the ever-changing HR industry. We have a dedicated CMS staff member who is available to assist us with all our queries and concerns and the amount of time saved since engaging CMS has ensured we offer our staff a more professional and seamless HR experience. Our weekly payroll has been simplified and their overall comprehensive support has been exceptional."
Article - Industry Partner
Imagine that you've closed your centre at about 6pm on a Friday. Unbeknownst to you, later that evening water starts flowing from underneath one of the bathroom sinks. As no one is there to see or stop this, it continues with water inundating the entire building. By the time
you're aware of this on Monday morning, the building has suffered extensive water damage to the floors and furniture and mould has started to form.
Find out what Guild Insurance suggests
here.
Are you keeping a watch on your Association Accounts??
In recent years,the news broke that a person within a charity was arrested for fraud after the person allegedly racked up hundreds of thousands of dollars in unauthorized expenses at the charity.
Although now the charges have been dropped, there was years of investigations, the question is, how does this happen! Well easy, if you do not have a good management of the association finances this will easily happen.


So, what do you need to know! Check out this Article to find out.
The importance of properly conducted Workplace Investigations.
Investigations within the workplace and all more common and on the increase. The need for an investigation can be for several reasons including, complaints, grievances, breaches of legislation, code of conduct, sexual harassment, workplace bullying and discrimination just to name a few.


The benefit of conducting a proper investigation includes early intervention and addressing and correcting workplace culture problems. They are designed to remind people of company policies, responsibilities, expected behavior and reduce or eliminate liability.


Investigations can be time consuming and quite complex and therefore must be performed with a person who has skill and expertise.


It is extremely important that the investigation is conducted by an appointed investigator who has the skills, qualifications and experience to ensure that the investigation is conducted correctly and in accordance with best practice.


Appointing an independent external investigator from CMSolutions ensures impartiality and fairness with no preconceived bias, who are objective, good communicators, explain the process to all concerned and who operates in accordance with investigative guidelines following the principles of procedural fairness and natural justice.


CMSolutions offers a cost-effective investigation service to our members. If you require this service or any advice/guidance, then please call Kevin on 3852 5177 of kevinp@cmsolutions.org.au


Update your committee details
here
to ensure you don't miss our correspondence
CMSolutions are advocates for Mental Health and have partnered with Acacia EAP to ensure our members can access a service to support their staff during this time.


For more information, call 1300 364 273 and mention you are a CMSolutions Member.
Other Resources Available:
Your Opinion Matters

Take our 3 minute survey
and be in with a chance to win a
$50 Coles voucher!