Community Management Solutions has experienced and dedicated staff always happy to assist their members and clients.
Kevin Prendergast
Chief Executive Officer
Kevin is highly experienced in the not-for-profit space and has held senior roles for the last twenty years with Legacy Brisbane, Scouts Queensland, Mercy Community Services, Uniting Care Queensland, The NSW Institute of Sport, Disability Providers, Southern Cross Care and Stamford Hotels and Resorts. Kevin has formal university qualifications in Justice Administration and Advanced Diplomas and Diplomas in Business, Human Resources, Workplace Health and Safety, Workplace Rehabilitation, Government, Risk Management, Security, Investigative practices and is a Justice of the Peace Qualified. He is also a licensed investigator with the Office of Fair Trading. Kevin is humbled to hold this role and to work with two highly effective teams at CMS being the HR/IR/Safety team and the Finance Team. He has a passion for delivering five-star customer service and ensuring that the organizations primary focus in on the service delivery model to our members and clients. Kevin is always striving to ensure an environment where continuous improvement is at the forefront of our philosophy and is constantly listening to our members to improve our services.
Neale Brosnan, Chief Financial Officer
Responsible for Financial Services
Responsible for Financial Services, Neale is a qualified Accountant and CPA and has worked in the not-for-profit sector for over 40 years. Neale held senior roles with C&K Association before joining CMSolutions. He has specialist knowledge and experience with Aboriginal & Torres Strait Islander services, Community childcare and Kindergartens & P&Cs. This means that there is not much that Neale does not know about managing the finances or governance of non-profit organisations. As a father Neale has also gained a great understanding of the operations of P&C Committees, Kindergartens and Child Care Services over the years.
Craig Pollard
Senior Consultant
Craig has over 20 years of experience include such roles as Senior Consultant for Jones Ross, Executive Officer for the Air Conditioning and Mechanical Contractors Association of New South Wales and Member Services Advisor for the Printing Industries Association of Australia.
Craig has also worked as the Industrial Relations and Human Resources Manager for a multi national contracting company in the hospitality industry. His responsibilities in this role extended across all eastern states of Australia.
In addition, Craig has extensive workplace relations experience across a range of industries including engineering, manufacturing, construction, education, tourism, hospitality, community services, retail, building maintenance and contracting.
Craig provides specialist advice and representation to clients in the area of Award and legislative interpretation, enterprise bargaining, dispute settlement, unfair dismissals and discrimination/harassment issues in the workplace.
He has represented clients before the Fair Work Commission, State Industrial Relations Commissions, Magistrates Courts, Anti-Discrimination Commissions and Tribunals as well as in private mediation and arbitration.
Craig also has extensive experience in negotiating Enterprise Agreements and guiding employers through the maze of legislation which regulates this area of employment relations.
Michele Lark
Accountant
Michele is our Accounting Services and Audit Manager and has been with Community Management Solutions since 2011. She is a Chartered Accountant and has extensive accounting experience with a variety of organisations as well as having been a Treasurer on a P&C and other not for profit organisations. Michele undertakes financial audits for a number of our members including P&Cs, kindergartens and sporting clubs. Michele also provides services to our bookkeeping clients and members in the areas of GST, accounting software and best practice accounting systems.".
Stacey Scott
Bookkeeping Team Supervisor
Stacey has been part of our Finance Team since 2012. Stacey holds a Certificate IV in Bookkeeping. She can help you with anything related to payroll and bookkeeping and as well as assisting members in keeping their affairs in order. Stacey provides on-site training to ensure that both CMS and clients are on the same page.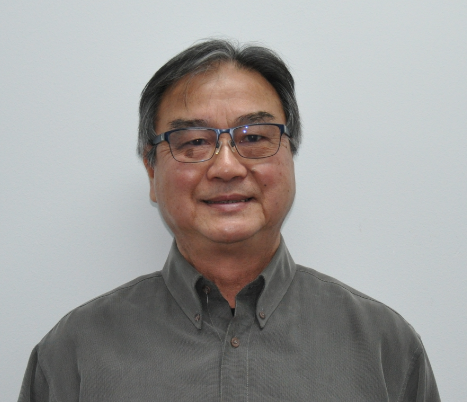 Pat Phanekham
Consultant
Pat has over twenty years' experience at the senior management level and has run and opened five-star hotel properties both in Australia and overseas. In these roles Pat has held the roles of CEO and General Manager and has been highly successful leading a team of professionals to prosperity. Pat has skill in all facets of management, sales, marketing, finance, human resources, governance, risk management and compliance and assists CMS with services such as Management Consultancy, Governance, Human Resources and Industrial Relations.
Brian Abrahams
WHS Consultant
Brian has over 25 years' experience, in Workplace Health and Safety and Occupational Rehabilitation, within a variety of Queensland Government departments including WorkCover Qld, Emergency Services, and the Department of Justice and Attorney General. Brian has a Bachelor of Behavioural Science majoring in Psychology, a Masters degree on Human services, and a Graduate Diploma in Occupational Health and Safety. Brian is available to provide consultation regarding Occupational Health and Safety, and Workplace Rehabilitation issues within the work environment.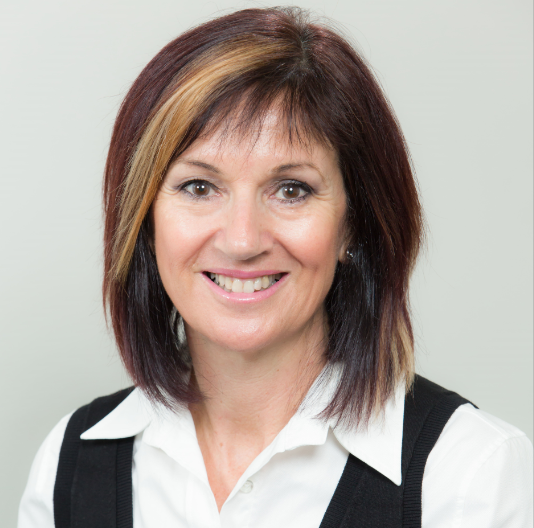 Anne Pivetta
Bookkeeper / Payroll Service
Annie is our super-efficient Payroll and Bookkeeping Officer. She makes sure that staff are paid and the books are in order for a number of our members. She is also a very keen cyclist and rides with a group in Brisbane so keep an eye out for her on the roads.
Ron Bu
Senior Accountant
Ron is a CPA with extensive accounting experiences (from SMEs to large organisations) in retail, food & beverage, hospitality, international trading, accounting firm (shared services), real estate & software businesses. He will be working with the accounting services for CMSolutions, as well as bookkeeping & payroll services for the members.
Ron is a father of two kids, with a passion of dedicating to CMSolutions & CMSolutions' members (P&C, childcares, kindergartens etc.).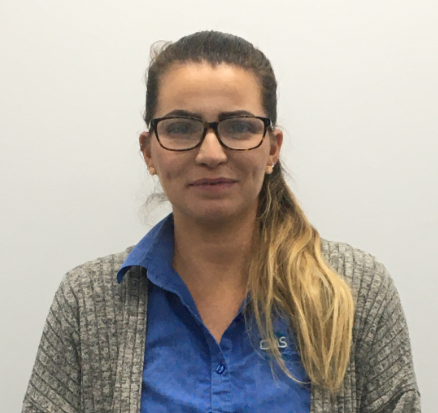 Trisha Lynch
Receptionist / Admin Assistant / Member Services
Trisha is our friendly Receptionist, Admin Assistant and Member Services. Trisha joined the CMSolutions team in 2018 and is the friendly voice at the end of our phones. Trisha handles any membership queries, marketing and mail outs along with all the office administration duties.
Serena Chappell
Bookkeeper / Payroll Service
Serena has recently joined the CMSolutions Finance Team with over 10 years' experience in Business Services, working with a variety of clients from different industries. She is a Chartered Accountant who more recently worked for 3 years as the P&C Business Operations Manager for her children's primary school. She is still a part of her P&C as a Sub-Committee Treasurer and enjoys volunteering alongside other like-minded parents/carers.
Saral Desai
Bookkeeper / Payroll Service
Saral joined CMSolutions in March 2021. He moved from Darwin. Saral is working in our Finance Team and is currently doing payrolls and bookkeeping. He has finished Master of Professional Accounting from Brisbane. In his spare time, he enjoys photography, cooking and baking.