Community Management Solutions provides mediation services to organisations who are seeking to resolve employee issues in a cost-effective and informal manner. Community Management Solutions mediation service is an informed process for organisations who are seeking to resolve workplace issues.
What is Workplace Mediation?
Workplace mediation is a technique for dispute resolutions to assist parties to resolve workplace issues and to achieve an ongoing workable relationship. Mediation is cost effective and less time-consuming process than formal proceedings. Mediation can resolve disputes before parties feel the need to consider litigation.
Mediation is confidential and is limited to the immediate parties involved, so there is no disruption to the rest of the workplace.
Successful mediation can assist your organisation to uphold internal and external working relationships and achieve better outcomes for the parties who are involved.
Early intervention is most important. Resolving disputes at an early stage increases the employee's engagement and improves workplace productivity and culture.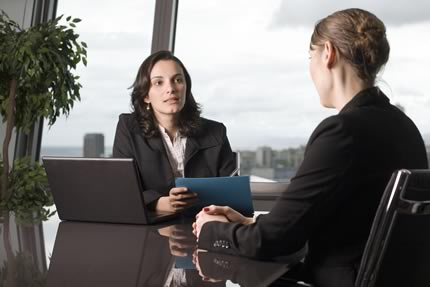 Workplace Mediation – When do we use it?
Mediation in the workplace can be used in the following situation:
Workplace relationship issues;
Dealing with difficult employees;
Communication and working style differences;
Facilitate difficult conversations;
Job role division;
Matters that do not involve serious misconduct or a serious breach of the organisation policy;
Misunderstandings, clashes of personalities;
Difference of opinions.
What could happen if the situation is not dealt with?
There can be substantial costs in not resolving the conflict with mediation, this can include:
Toxic culture;
Low staff morale;
Disengaged staff;
Stress leave;
Unexplained absenteeism;
Poor work standards, quality of service;
Bullying;
High staff turnover – loss of valuable staff, plus the cost and time of retaining of new staff;
Good staff who are highly trained going to another organisation;
Relationship breakdowns;
Workplace conflict;
Breaking WH&S laws or other laws;
Death by social media;
Bad publicity;
AND FINALLY expensive litigation, costs spent on Industrial Relations Specialists, time spent preparing, attending commissions, tribunals and court.
These all lead to lower productivity and profitability and you may believe a conflict between employees can be resolved internally or has self-resolved, if the underlying issues are ignored, but what can remain in the workplace is ill-feeling and conflict. In the end may warrant a higher level of intervention and resources.
Remember under the Work Health and Safety legislation, employers must ensure psychological and physical safety to protect employees from conflict, bullying and harassment.
When conflicts are resolved it allows everyone to get back to having a harmonious team which will produce better work practices and higher productivity.
CMSolutions have Conflict Resolution Specialists who understand your problems! Our aim is to provide the best solutions, and our job is to talk to all parties in the conflict and make sure everyone is heard.
If you have a workplace problem, please call CMSolutions on 1300 007 110 and talk to a member of the CMSolutions team.
Cultural Alignment, Mediation & Staff Dispute Resolution
Do you need a workplace mediation service?
our consultants are very experienced
we create win-win outcomes
cost-effective consultancy for your situation
Request assistance with mediation or dispute resolution for your organisation