When you first put your hand up to become a volunteer committee member for your local community organisation, you think, this great, it will be so rewarding!
But soon enough, you find out your responsibilities to manage employees and comply with legislation, whilst trying to make sure you do the right thing by the employees and the Association. That's when you might start to think, 'I didn't sign up for this'.
At CMSolutions, we want to help. So why might you need our service?
We often find that when a committee member has this much responsibility, they don't stick around, leaving committees under-resourced and impacting on the quality of the service.
Managing staff is not easy and can take a significant amount of time, even if you have the best staff in the world.
In the world of employment relations something is always happening, be it  something as difficult as poor performance, or conflict between employees, to ensuring that wage increases occur sufficiently and your policies are kept up to date, the list can go on…
When staff grievances are not dealt with quickly and efficiently it can lead to further issues between employees, claims against the association and can impact on the wider community and clients.
The CMSolutions HR Management Services takes away this daunting task, providing several benefits including…
Our experienced Human Resources professionals can take on the hard work of managing staff so you can focus on running the association, overseeing the association's strategy and helping in areas like fundraising.
We aim to ensure your HR runs smoothly, which allows you to focus on managing your organisation.
You will have access to expert advice and in-depth industry knowledge. We can provide advice on every aspect of HR, from recruitment to termination of employment.
We provide a customised HR service to suit your organisation. We will ensure that it is completed on time, to your requirements and with minimal impact on your day-to-day operations.
We will provide the committee with peace of mind that their policies and procedures are up to date and that best practice is being applied in their organisation.
We will allow committee members to build positive relationships with staff, taking away any conflict of client and employer.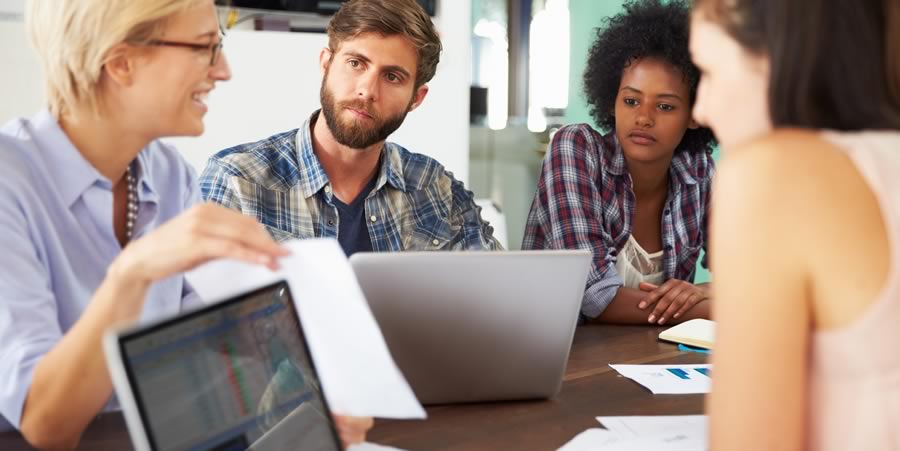 Community Management Solutions HR Management & Consultancy Service provides you with comprehensive HR Support.
We are experts in outsourced 
HR consultancy
, delivering flexible, practical Employment support that your organisation needs.
The average salary for a Human Resource Manager in Australia is around $84,000 per year. Our consultants will provide you with the same level of HR support, without the same price tag.
Our HR Consultancy Service is an additional service to your
CMSolutions
membership. As we will be managing the staff directly, reporting back to the committee on a regular basis, we can take the pain away from staffing issues and performance problems. Your manager/supervisor will be the main contact with the designated consultant and they will be able to email and phone as much as they need. Staff will also be able to contact the consultant if they have any problems. Our
HR consultancy service
is to provide a one-stop
HR department
for your employees to contact and to provide assistance in regards to any questions or issues they have.
Our service offers…
Designated CMSolutions consultant to liaise between committee and staff.
Survey of staff and management to see where the organisation is at.
Training session each year to complete a refresher on policies. Other key topics like bullying and harassment can be tailored to the service.
Review employment policies and implement new policies if required.
Conduct performance appraisals yearly.
Ensure grievance policies are followed and liaise with staff on grievances.
Review current employment contracts and develop contracts for all new staff.
Conduct recruitment and selection when required.
Provide induction processes for new employees.
Review job descriptions and KPI's and update if required.
Assist with succession planning.
Unlimited free support for Director / Manager / Supervisor.
Regular reports for the Management Committee.
Site visit by consultant if required and approved by the Management Committee.
Monthly negotiated fee (Plus travel, accommodation, daily allowance and kilometric).
Start relaxing now by contacting CMSolutions to get the ball rolling!
Call us today on 1300 007 110 or email info@cmsolutions.org.au
Human Resources (HR) Management Services for P&C's
Does your
P&C
need
HR services
such as
recruitment
, outplacement or conflict resolution? Look no further than CMSolutions. We are
the P&C specialists
for
HR consulting advice
and
HR management
for high performance.
HR Management Services for Kindergartens and Childcare
Does your ChildCare Centre or Kindergarten need Human Resources services such as employment contracts, recruitment and outplacement? With almost 50 years experience and specialisation in NFPs, CMSolutions is well positioned to deliver your Childcare and Kindergarten HR advice and consulting requirements.
Announcing our Full-Service HR offerings for members
All the HR support you could want, at cost effective rates
our consultants are very experienced
we create win-win outcomes
cost-effective HR consultancy for your situation
Request assistance with HR functions for your organisation